The 2022 Volkswagen Taos is the perfect compact SUV that's here to help you take on every New England adventure. Compare the 2022 VW Taos to other models like the 2022 Jeep Compass, Chevy Trailblazer and Mazda CX-30 to see why you should place a new Taos preorder. We'll help you review new Taos price offers and VW Taos lease specials that fit comfortably into your budget. Check out our 2022 Volkswagen Taos comparison and visit our Volkswagen dealership near Attleboro to test-drive a 2022 Taos for yourself! Plus, the new Volkswagen Taos, like all new VW models on our lot, come with a 3-year/30,000-mile VW Care plan. Learn more when you stop by our local dealer today!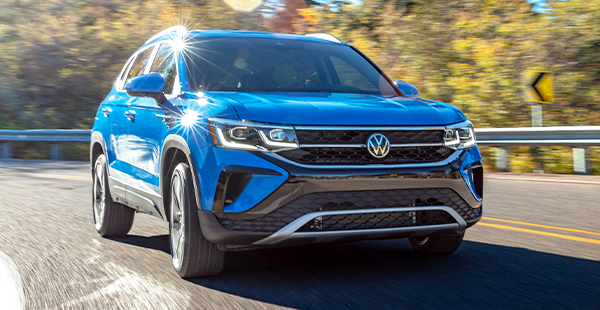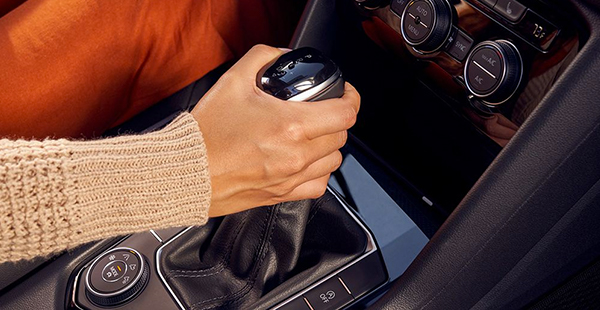 2022 VW Taos Specs & Performance Features
Under the 2022 Volkswagen Taos hood, you'll find a powerful and efficient engine that'll keep you well ahead of the pack. Review the 2022 Taos mpg ratings and you'll learn that this SUV can return up to 36 highway mpg. Plus, a standard 7-speed automatic transmission provides impressive acceleration, no matter which Volkswagen Taos trim you select. Discover all the new Taos performance features when you stop by Mastria Volkswagen and see what makes this VW a great choice for you.
| Features | 2022 Volkswagen Taos | 2022 Jeep Compass | 2022 Chevy Trailblazer | 2022 Mazda CX-30 |
| --- | --- | --- | --- | --- |
| MPG (city/hwy)1 | 28/361 | 22/31 | 29/33 | 24/31 |
| 7-Speed DSG Automatic Transmission with turbocharged engine | Standard | N/A | N/A | N/A |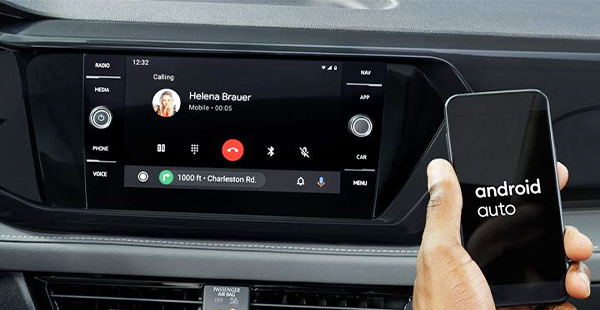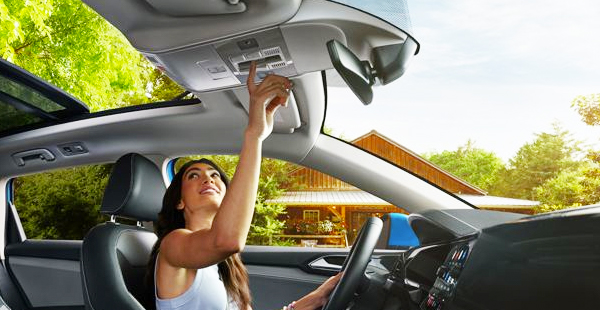 Review the 2022 VW Taos Interior Features & Technology
Open the door to the 2022 VW Taos interior and discover everything it has to offer for Massachusetts VW fans. When you compare the new VW Taos vs. the Compass, Trailblazer and Mazda CX-30, you'll find that you get the most cargo space in the Volkswagen Taos. An available panoramic sunroof is also available, as well as a first-class auditory experience thanks to the available Beats Premium Audio system. Combine all of these features and the 2022 Taos will be your go-to choice from journeys around town to long road trips.
| Features | 2022 Volkswagen Taos | 2022 Jeep Compass | 2022 Chevy Trailblazer | 2022 Mazda CX-30 |
| --- | --- | --- | --- | --- |
| Beats Premium Audio | Available | N/A | N/A | N/A |
| Cargo Volume (cu. ft.) | 65.9 | 59.8 | 54.4 | 45.2 |
| Dynamic Road Sign Display | Available | N/A | N/A | N/A |
| Panoramic Sunroof | Available | N/A | Available | Available |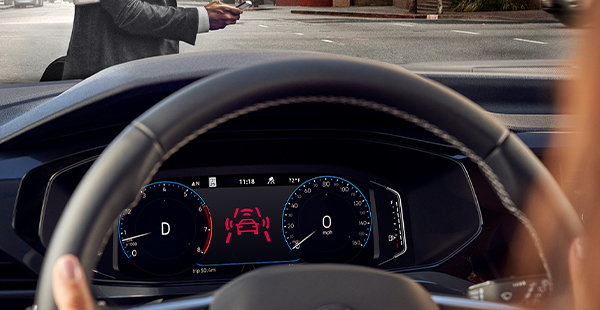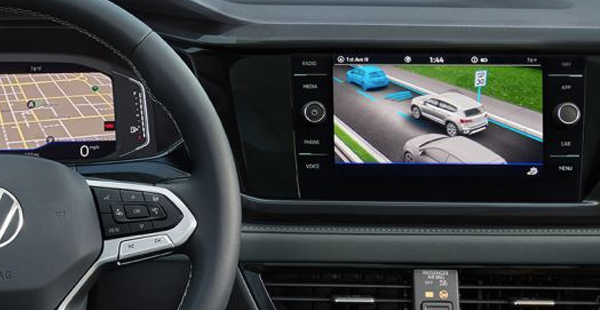 2022 Volkswagen Taos Safety Features
The new Volkswagen Taos safety features are designed to keep you and your loved ones well protected. A safety feature you won't find in other models when you look at our 2022 VW Taos comparison is available Travel Assist. This semi-autonomous driving assistant can help control steering, acceleration and braking to keep your vehicle in its designated lane and a safe distance away from vehicles ahead. Other Taos safety features like Emergency Assist can help bring your vehicle to a controlled stop if you're unable to. Compare the 2022 Taos safety features to what's available in the new Jeep Compass, Chevy Trailblazer or Mazda CX-30, and you'll see that the Taos SUV provides you with ultimate peace of mind.
| Features | 2022 Volkswagen Taos | 2022 Jeep Compass | 2022 Chevy Trailblazer | 2022 Mazda CX-30 |
| --- | --- | --- | --- | --- |
| Travel Assist | Available | N/A | N/A | N/A |
| Emergency Assist | Available | N/A | N/A | N/A |