Volkswagen's first fully-electric sedan:

2024 Volkswagen ID. AERO

Experience the future of electric driving with the innovative 2024 Volkswagen ID. AERO sedan, a dynamic fusion of precision engineering and style that will transform your experience on Massachusetts roads. At our Volkswagen dealership near Brockton, we are thrilled to introduce the all-new 2024 ID. AERO, which showcases a progressive, stylish and aerodynamic design, alongside a premium, spacious interior.

As the Volkswagen brand's first all-electric sedan, the ID. AERO exterior effortlessly transfers the exceptional design elements of the ID. family into a stunning VW midsize sedan. Don't miss out on this remarkable all-electric Volkswagen car -- join the 2024 ID. AERO preorder list today and be a part of the electric revolution!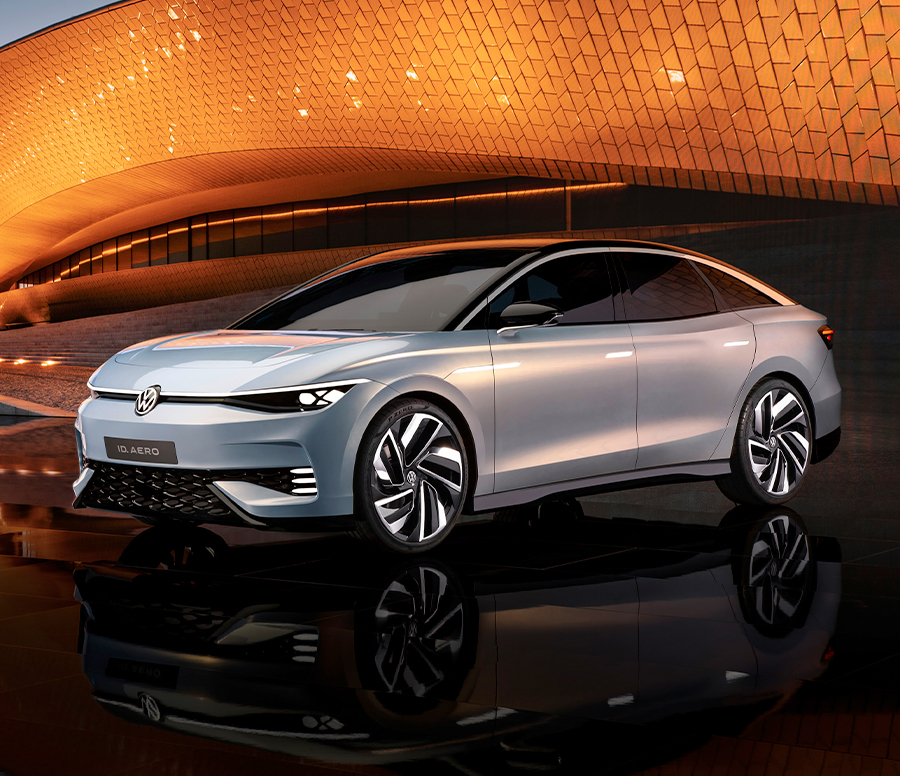 2024 Volkswagen ID. AERO Specs and Features
Looking for a revolutionary driving experience that combines style, sustainability and cutting-edge technology? Reserve a 2024 Volkswagen ID. AERO nearby! This dynamic 4-door Volkswagen sedan boasts a progressive, aerodynamic design that turns heads while offering generous interior space for ultimate comfort. Meanwhile, the ID. AERO range offers up to 385 miles so you can say goodbye to range anxiety and hello to eco-conscious adventures.
Designed using the advanced modular electric drive matrix, the new VW ID. AERO ensures exceptional performance with short overhangs and a long wheelbase. Find luxury in every corner of the ID. AERO interior, and advanced features such as 22-inch two-tone wheels and illuminated touch surfaces in the place of door handles. Experience the future of driving when you reserve a 2024 Volkswagen ID. AERO near Brockton. More ID. AERO specs and features include:
Range of up to 385 mi
Drag coefficient of 0.23
Lithium-ion battery with net energy content of 77 kWh
22-in two-tone wheels
LIGHT LED matrix headlights
Don't miss out on the opportunity to experience the groundbreaking 2024 ID. AERO EV sedan. Contact Mastria Volkswagen to learn about the complete range of price options and learn how to reserve your very own 2024 ID. AERO today. The auto sales team at our Massachusetts VW dealer is excited to help you join the EV revolution!